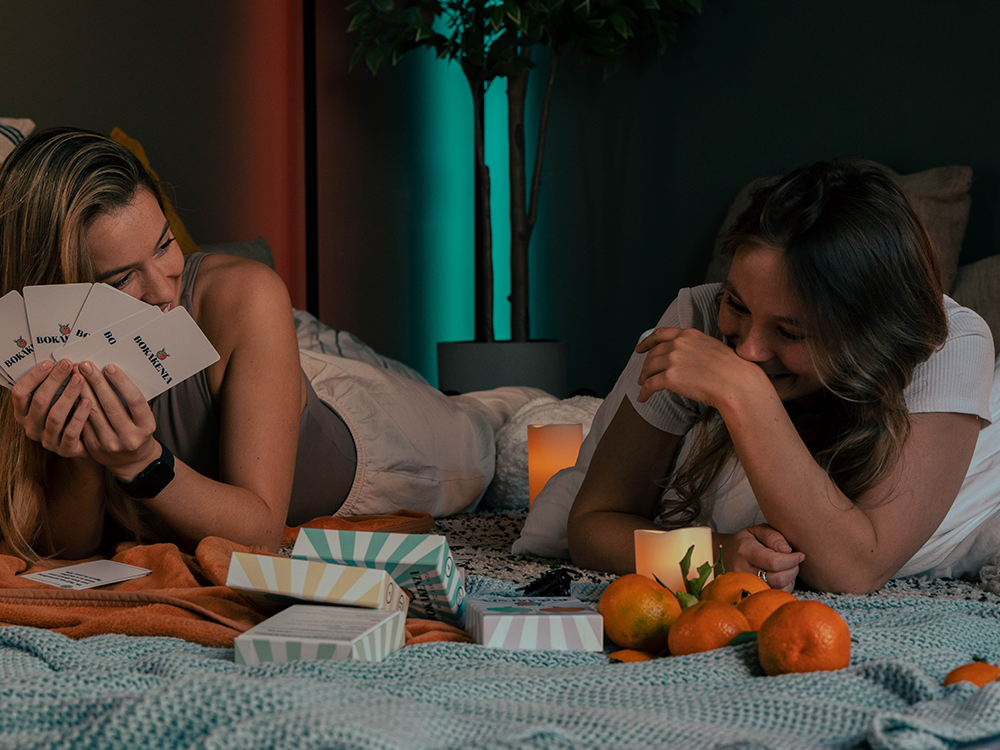 The story behind Bokakenia
Our story begins with our imaginary friend Bokakenia. As kids, my sister and I struggled to ask each other difficult questions. Thus, we dreamt up an imaginary friend, Bokakenia. He was our guide to real conversions, and he can be yours too!
Bokakenia has now transformed from being our mythical guide to a conversation-based card game designed to unlock meaningful dialogue.
In today's noisy digital world, moments to unplug and be present can be hard to come by. That's why Bokakenia is here to help.
Our goal is to build a kinder and more joyful world by helping people have real conversations with one another. The Bokakenia decks contain all the building blocks to build stronger bonds with friends, family, a romantic partner, or colleagues.
We exist to help meaningful conversations thrive.